Fresh Duck Eggs Available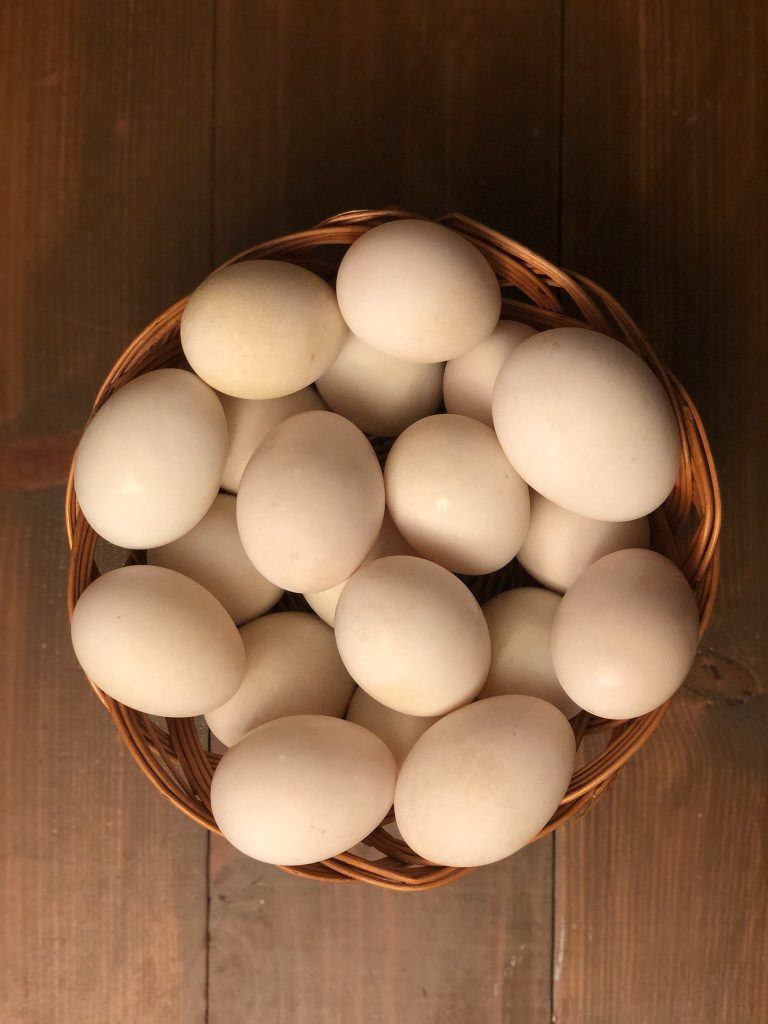 Our small flock of Saxony Ducks are laying again now that it's Spring and we have beautiful fresh duck eggs available for sale. Duck eggs are $8.00 a dozen and may be picked up at the farm. Call ahead so we can arrange pick-up while maintaining social distancing. Call Erica at (206) 913-7494.
Never had duck eggs? Well they are great in baked goods, but can also be used like 'regular' chicken eggs. We used a duck egg in our homemade mac and cheese last night! Here's an article with more details about duck eggs.